I woke this morning at half five and went to do what old folk do at half five in the morning.
I went back to bed, but I was wide awake so I got up again.
I'm glad I did.
The sun is shining fit to bust. The birds are shouting their heads off, and the builders in the neighbours ruin haven't started shouting in a foreign language yet.
On top of that, the grounds of Headrambles Manor look great. I finally cut the grass yesterday. It hasn't been cut in weeks because of the rain, so it was sort of long….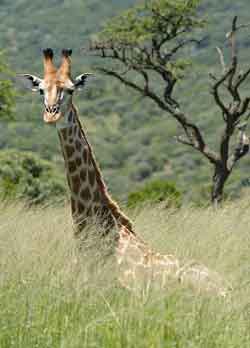 My lawn yesterday morning
It was a bitch to cut, and it took two hours as I had to keep unblocking the chute at the back of the machine. Forest Gump made it look easy. There is nothing worse than plunging your arm down a narrow tube to clear out the grass, and not knowing what else you are scooping out. Sorry Sandy – I know you have to go somewhere!
Anyway, I feel I have done my penance, so the amnesty is over, and the fatwah is back on all tourists and sunglasses wearers.
Incidentally, Brianf – where is that shipment of laser sights that I ordered off you? And the RPGs still haven't arrived either. I'm running low on the latter.
On days like today, I really feel good to be alive.