Dear God,
I am writing to you in desperation.
I have led a good life. I have never done anyone any harm [apart from a couple of tourists but they don't count] and treat all your creation with great respect [apart from wasps]. What have I done to annoy you?
Are you having a laugh? Is all this crap weather a wee joke? If so, then I think your humour is a little warped. You must realise that a joke can wear thin. And this joke has frankly gone totally anorexic.
I completely understand if this is the start of a Biblical Flood. The world has gone to the dogs, and maybe a Flood is a good idea. It worked before. But last time you at least had the courtesy to tell Noah in advance. If it is a Biblical Flood, then at least warn me so that I can start rounding up a few animals. Just in case, I have started construction on the ark and it's coming on quite well. I have made provision for all the animals [except wasps, tourists and politicians].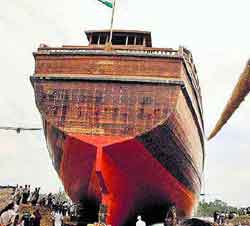 Could you please stop faffing about. Could you please tell me if this is the flood, or is this just your warped humour? Even better – could you please give us a bit of summer?
Yours in dampness,
Grandad
P.S. That lightning bolt that just hit my favourite tree wasn't funny either.
G