Julieta, when we made love…
A Guest Spot by The Blocked Dwarf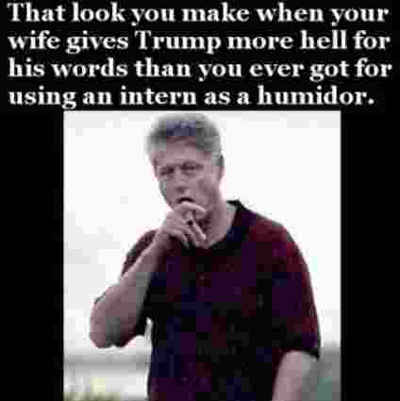 I'm about to go all Mad Mohel (goy-gle it!)  on a 2" chunk of a twenty quid 'Churchill' cuban cigar and Freud was wrong about a Zigarre sometimes just being a smoke.  But I should start at the beginning, at the root, the crus :
As I've said before, after decades of industrial grade alcoholism, my sense of taste and smell are all mixed up. Perique , one of the rarest tobaccos, smells like tomato ketchup fermenting over cow shit. Lakatia is like smoking something  you'd paint the shed with.  Grandad's prefered brand (a "Lakeland" if we want to get technical)  tastes  like an explosion in a 18th century apothecary or your granny's knicker drawer for the gerontophiles among us and that Cutters Crap, Virginia-sauced-with-antifreeze my kids smoke smells to me like sillage and those weird cheap cornflakes we had as kids cos our parents couldn't afford Kelloggs .
The other day a generous friend brought me back from parts most foreign two packs of 3 "Romeo y Julieta Churchill" cigars. They are, without doubt, the most expensive cigars I have ever smoked. Genuine 'hand rolled on upper thighs of cubano virgins' (personally, I'd prefer those virgins used a proper wooden board & a rolling machine but more on that in a minute).
The couple of cigar type things I smoke a day are normally made from the same sort of European tobaccos I like in my 40-60 daily cigarettes and my pipe; what I think of as 'clog tobacco' ie tobacco traditionally smoked by people who wore wooden clogs, sabots;peasant tobacco. The sort of stuff our great granddads smoked if they lived in a hut on the side of an alp (I keep meaning to write a post on Heidi's Grandpa and personal friend of another infamous Austrian ).
Do you want to know why Cuban cigars are so popular? Why cigar smokers consider them to be the best in the world?  Having opened the first metal-tube-lined-with-cedar I shall tell you: they smell of vagina and not just that but a vagina in 'heat' , aroused. A scent that bypasses the male frontal lobes ,heading straight for the limbic and a Land That Time For…ced girls to wear bikinis made of sabre toothed tiger fur.
Of course I had to google and it's not much of a secret, or as one notably frank cigar blogger remarks "Good cigars smell of pussy. Fact!".
My neural sensory pathways resemble Gravelly Hill Interchange, so I always get The Bestest Frau In The Whole Wide World to sniff any 'new' tobacco I get . I didn't tell her beforehand what I thought it smelt of, I never do. I value her unbiased, non smoking, paranoid psychotic's opinion.  Her face screwed up and she declared it smelt AWFUL ( 'arse and corpse' [sic] – a German phrase for nasty niffs). Soooo I guess I don't need to worry about her running off with another woman, ditching me for the MilkWOman.
Making and toasting my own tobacco taught me a bit about 'pyrazines' and how they can make tobacco smell of nuts/coffee/chocolate/hay/raisins…but cunny? Yes I've noticed that some tobaccos, semois for example, have slightly coppery 'estrogen' taste but nothing that compares with the gushing vulvationess of those cuban cigars.   Apparently there have been studies (of course) and around 2100 'scent elements' go into making up vaginal scent. Who knew women were so complex?
So why did I say that I would prefer those unsullied daughters of Castro rolled their cigars on a board ? Less 'handmaiden made' and more 'machined'? Well. another thing I didn't know about really good , hand made, cigars is that up to a third of all those produced by traditional methods are unsmokeable. So tightly rolled or 'lumpy' that you can't draw through them without risking an embolism. Apparently one needs to have a 'draw poker' or, as we cigar novices call it  'a kebab skewer'. I will be ordering one this weekend. But this is why I gave up trying to smoke the thing, and will be chopping up the far-too-good-to-waste cigar to use as pipe tobacco!
Do they also taste of a girl-about-to-shoot-stars? No, but I haven't smoked enough of them to describe the exquisite taste. Closest I can get to describing it at the moment is 'they taste the way church incense should but doesn't ' (you tried smoking incense once in the 80s, stoned out of your box and you still recall how vile it tasted compared to how enticing it smelt).
Anyways if anyone knows why Cuban cigars smell so good please let me know below!