I assume you all had sleepless nights after my little game yesterday?
I'll come to that in a minute.
One of the big problems I have here at The Manor is that the ground is incredibly fertile. Everything grows like the clappers and the vast majority of the plants are where they shouldn't be.
The worst offenders are ivy, nettles and brambles. Those fucking brambles are the bane of my life. They are everywhere, filling every spare corner and climbing the trees so that a few trees are more bramble than tree. I have spent the summer stripping them back and massacring them but they are still everywhere. The ivy is much the same and I spend my days stripping the fucking stuff off trees and walls.
There used to be a small bed of raspberries that I dug up years ago. Now I have fucking raspberry plants appearing everywhere, even in the middle of the lawn.
Someone once planted miniature cyclamen too. They are running rampant and most of them just get mowed when I do the lawns. There are still loads though peering up through the ivy, the brambles and the honeysuckle [which also grows all over the place].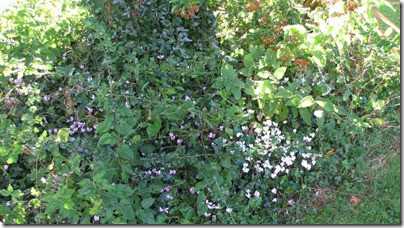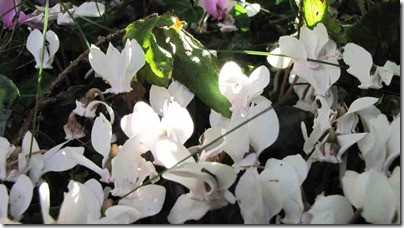 And so we come to the mystery photograph.
A couple of days ago I wandered into a quiet part of the acreage and found a new addition to the list of intruders.
These little fuckers were all over the place –

Click on any of the above to embiggen,
Yup. That's my mystery photograph in all its weirdness.
When I first found them there were dozens growing in groups. Now there are hundreds.
I haven't a clue what they are apart from the obvious, that they are some sort of fungus/mushroom/toadstool. I haven't decided what to do with them yet.
I may fry some up and feed them to Herself to see the effects?
That could be interesting?