They have announced that they are going to install water meters in every house in Ireland.
Our esteemed Minister for the Environment, John Gormless is very pleased about this.  He reckons it will be wonderful for the environment as it will make us conserve water.  Of course, one thing we are very short of in Ireland is water.  It never rains here.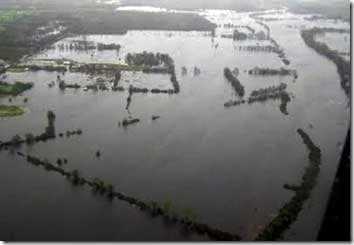 Ireland is short of water.
Gormless has a face I could never get tired of kicking.
The government see it as yet another way to screw us for more money, so they are fully behind the idea.  I almost feel sorry for Gormless, as I'm sure he genuinely thinks the government are backing this for environmental reasons.  Dream on, Gormless.
To meter our water, they are going to have to install meters.  That should be fun.  It's all well and good in the suburbs where every identical house has an identical stop-cock out on the pavement, but up here in the mountains, we aren't quite so conformist.  Back in the sixties I laid the water supply into this house by connecting a pipe to the main.  That pipe then runs through the land here and splits to feed a couple of other houses.  I know where that pipe is but no one else does.  Heh! 
Some years ago the council laid another main up the lane and they probably think I take my water from that.  But I don't.  So they are going to try to find somewhere to stick a meter but I will tell them precisely where to stick it and it won't be on my supply.  They can fuck off.
Some of my neighbours have bored wells as there is quite a generous water table here.  Doubtless they are delighted with themselves now as they won't have to pay.
What they don't realise is that I share that water table.
You see they get their water from the ground and then pipe their shit into the main sewer.
I get my water from the main water supply and then pump my shit into the ground.
And they wonder why they are always sick?