How to keep out a Jehovas Witness
Sarlat is an amazing town.
The entire place has been preserved as a medieval town, yet far from being a museum piece, it is a thriving place, bustling with activity from early morning through to very late at night.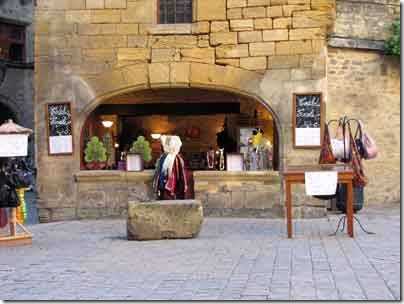 It is a nightmare of a place for anyone with a camera, for the simple reason that you don't know where to turn next.  In Sarlat, the camera rules supreme.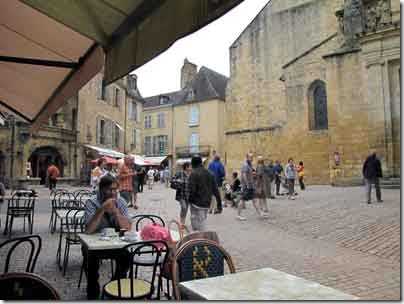 They also make bloody good coffee.
There is one feature of Sarlat though that has always intrigued me.
Those doors.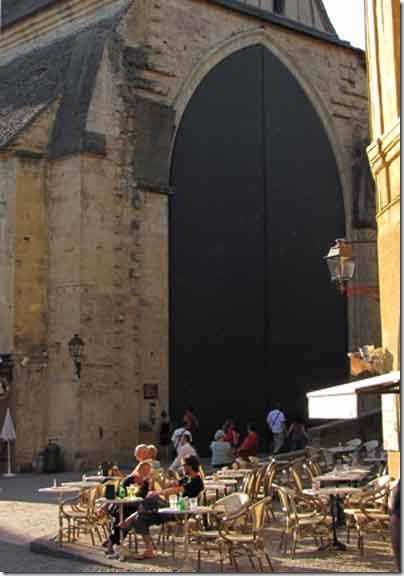 To be honest, a camera doesn't do them justice.  They are the biggest fuck-off steel doors I have ever seen.
Apparently, they are over fifty feet tall and each one weighs over 8 tons.  Sixteen fucking tons of door.
They remind me of that monolith in "2001 – A Space Odyssey" – you look at them but you don't see anything, because they are vast sheets of grey, with no features to focus on.
I have seen them when they are open and I have seen them when they are closed, but I have never seen them being opened or closed.  They don't have handles or keyholes, but then I suppose you would need a forklift to carry the key?
I'll say one thing for them though.
I would love to see a Jehova's Witness try to get past them.