Our K8 has come up with a new meme.
And, bless her little cotton socks, she has passed it on to me.
She wants me to write a post that uses every tag. It's all very well for her – she only has a few. I have loads. The cow!
Now I may be getting old but I find these difficult. I had a hard days blogging yesterday, as I had a good rant on a podcast to America. That was after I did my post on Cully and Sully.
So today I went for a ramble around the garden, trying to think of a topic. No go. There was no inspiration around the house either, and I'm damned if I'm going around the village or around the town for something so trivial.
Back in the 70's life was a lot simpler. There were no computers or Internet, or even television so there were no memes. I had no irritating daughter in the family either. We found our pleasures in simple things. I remember learning to drive so we could go on holidays touring in the West, with no worries about flying and Global Warming. We had such simple sports as children in times past, like watching spiders spin their webs, and the designs they'd make. We'd go for rambles through the woods and have picnics of tea and spam sandwiches. We were a lot healthier for it.
Nowadays, work is the new religion and people have lost the use of their imagination. People only get worked up over celebrities and smoking out corrupt politicians. They panic over property prices and have lost sight of the soul of life.
No.
I can't think of anything.
I elect not to do it.
I'm going to file this under Uncatagorised.
Maybe Sixty should have a bash at this?
Or how about Kirk at Just Thinkin'? I haven't tagged him before.
And it's a while since I annoyed Grannymar!!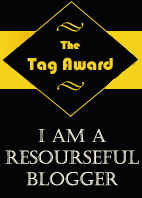 F*cking memes….