I still feel a little guilty about the neighbours.
It was a shame that I burned their house down when removing that wasps' nest, but they really should have removed it themselves.
They are rebuilding the place at the moment and it occurred to me that I might be able to help.
They're not living there while the work is going on. There isn't much to live in, but part of the house survived, so I nipped in last night. I have a key [I keep meaning to tell them that the previous owner gave me one] so there was no breaking and entering involved.
I found the plans.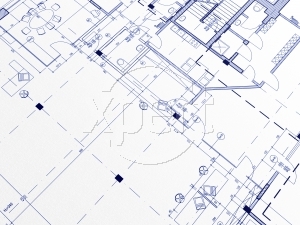 They are spending a fortune! And most of it is wasted money. I realised that this was my chance to make amends. So I set to work. I used to work in a drawing office so I know about these things.
For a start, they had way too many roof trusses. So I removed half of them. And who the hell needs 30 amp wiring when 1 amp wiring is much cheaper? They had the place crawling with smoke detectors too. I know to my cost that they are only an irritation, because they keep beeping when the battery runs low. So I removed them all. They'll thank me for that.
One thing I noticed was that they have a staircase leading upstairs. It is taking up an awful lot of room. I removed that. So now they have a much bigger area downstairs, and I even managed to squeeze in an extra bedroom upstairs where the staircase was.
Another thing was the incredible amount of piping in the house. They were using separate pipes for hot water, cold water, gas, central heating and sewage. It was a mess. So I simplified it and ran everything through the one pipe. That will save them thousands.
On my way out I had a look at work in progress.
They had nylon lines strung all over the place. I presume they are to mark where the walls are to go. They didn't look quite right, to me, so I changed them until they looked a bit better. I have a very good eye for a straight line after a few whiskeys.
I hope they appreciate what I have done for them. It took me half the night. I have saved them a lot of money, and I might tell them when they get around to speaking to me again.
As my dad used to say – 'There's nothing so good that it can't be improved'.