I warned you last month.
But would you listen? No.
I pleaded for help. None came.
It's Iraq all over again.
I have been invaded by the Americans. And not one of you b*st*rds in Ireland, the U.K. or the rest of Europe did a damn thing about it. I really know how Saddam felt.
Since the beginning of the month, 33.5% of my readers are American. Ireland comes second at a miserable 27.7% [traitors!]. And as for the U.K. – a pathetic 17%.
So I am now officially an American blog.
I have even been adopted by an American. I now have a 92 year old father living in Kansas. A father, I might add, that I've never met.
So you guys in Europe should be ashamed of yourselves. I'm even beginning to not know where Europe is. That's how badly I've been Americanized.
I will hold on to my old values as long as I can. I will still spell color and theater the correct way. I will refuse to go to my local baseball or softball.
Please help. I'm being sucked under.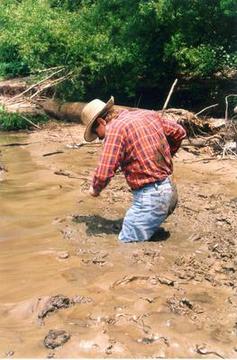 And I don't even have any WMD.