I like cacti.
The ones I like best are the really plain spikey ones that don't look very attractive, and then suddenly they explode into the most beautiful flowers.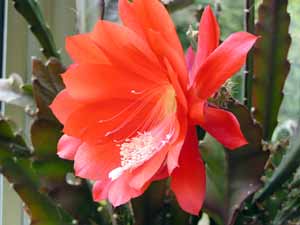 Others I just like for their shape.
I have one cactus, and Herself is giving out about it.
It has been there for years, and I remember a sister-in-law admiring it once.
So I call it "Sister-in-laws Delight".
I am baffled as to why Herself is objecting. She calls it obscene.
How can a cactus be obscene?
She keeps muttering something about pricks, but I keep pointing out to her that cacti are covered in them. It's one of their features.
I photographed it catching the morning sunshine.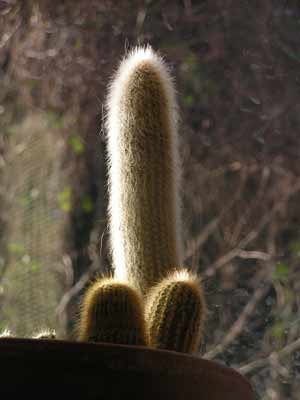 I think it looks rather attractive. What do you think?
P.S There has been a lot of interest in this page from my american friends, so just for you, you'll find another photograph which I just took of my "Sister-in-laws Delight" here