Time flies when you're having fun?
I see it's three days since I looked at this here site? How remiss of me. But the fact is that I have been very busy at other things.
For a long time now I have been increasingly concerned at the state of my poor old car. I have had it for fifteen years and it has clocked up a grand total of 33,000 Km give or take. It has also collected a few scrapes and bumps, whether by some fucker doing some bad parking or the hospital car park [the latter is one of those fucking monstrosities that has concrete pillars everywhere and it's almost impossible to avoid them when reversing into a spot].
Anyhows, as I said, I have had it for fifteen years and it is generally showing its age. I have been told not to open the sun-roof as it is prone to jamming and if it jammed in the open state, I [or rather the car] would be fucked. Also one wing mirror is barely hanging in there, the boot leaks and I cannot see it lasting another fifteen years.
So I finally made a decision, after a couple of years pondering – it is time to do something about it. So I spent a day trawling web sites looking for something that fulfilled three criteria – it had to have a lower mileage [kilometerage?] than my current banger; it had to have a much larger luggage space [to carry a wheelchair, a stroller and various other bits and bobs as are required by someone who has very limited mobility] and finally it had to be affordable.
Yesterday was spent driving around the Wild West of Dublin where most of the car dealers [and drug dealers] seem to congregate.
I settled on one that fitted all the criteria. It's almost new and has fewer scrapes and bumps than the poor old Focus.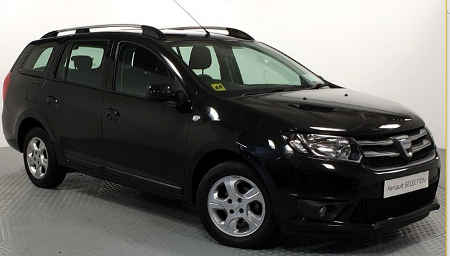 Now I have to go through the process of getting a loan. It's about thirty five years since I last borrowed anything and I forgot about all the hoops that have to be navigated. For a start they want my last three payslips which is weird as the Credit Union in RTE is just down the corridor from the Payroll Department. And anyway, who the fuck hangs onto payslips?
If all goes to plan I should have the new yoke next week. I'm not wildly excited. In fact I'm a little sad. Focus has been right down to the heart of France a few times and I have some great memories from driving it.
I'll miss it.