Not too bad thanks.
Are you a gentleman or macho, or are you just outspoken and generous.
All of the above.
Well I like a man who is a bit of all these and apart from it he should be reliable, responsible and straightforward.
You would possibly like me then.
I am Kristina from Chelyabinsk, Russia and I am in search of my potential husband, lover and friend all in all.
Surely you can find someone closer to home? Anyways I am already spoken for.
I want someone just for myself, so that he is always there for me and fills my life fully. I want to drown myself in his love and see nothing other than him. I want to fall in love madly, deeply and only once.
Holy fuck but you sound like a bit of a handful. I have visions of you following me around the place al the time like a puppy. I would never have any privacy. I doubt Herself would be too happy as well.
If you share at least some of these feelings then you are a candidate for being my love.
Is that it? No mention of commonality of minds? Maybe I like different films to you?. Do you like dogs? Maybe you are a sports fiend [I couldn't live with one of them]? You really need to be a lot more specific. For all I know you could be a raving anti-smoker!
And you can meet me by joining this elite family oriented online dating website by clicking here on this link.
Ah. So having found your true love you're now throwing a load of other women at me? Are you enticing me to be unfaithful before we've even met?
And what the fuck is a "family oriented" dating site? Are children welcome too?
I hope you will find me there and we will become friends.
It would be a lot easier if you just sent me a link to your page.
Whatever be the outcome of our friendship I am sure it will be a nice experience to both of us.
A "nice experience"? Whatever happened to falling in love madly, deeply and only once? Now you make it sound like we just had a nice drive up the mountains.
Apart from me you will also meet thousands of similar beautiful girls from my country and neighborhood.
Fucking hell! What have you got there? A Virgin Megastore? Are there no blokes over there at all?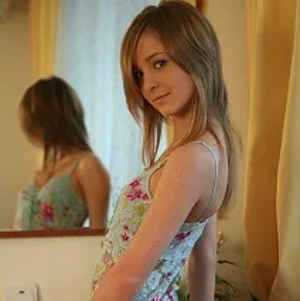 Bloody hell! If I brought that down to the pub hanging off my arm I'd be done as a child molester.
Hold on!
I think I found your page……