A couple of days ago I came across a post by Frank Davis.
Well, it wasn't so much a post as a video about the World's [allegedly] Oldest Man who is [allegedly] 145 years of age.
There is one sequence where the old chap's face is blurred –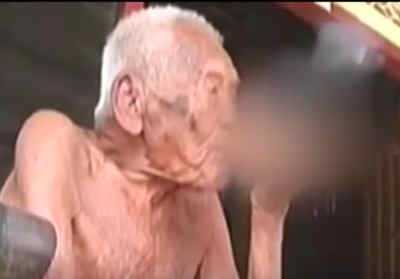 Now why have they done that? The video isn't the best quality anyway and to deliberately blur it seems a bit strange? But stop the press – is that smoke emanating from the blur? It couldn't possibly be? Here is the World's [allegedly] Oldest Man smoking, which means he should have died at least a hundred years ago?
Curiosity got the better of me and I set off on a quest to find a pre-blurred image. It wasn't easy as they had all been censored but eventually I found one that had been overlooked as it had fallen down behind the filing cabinet.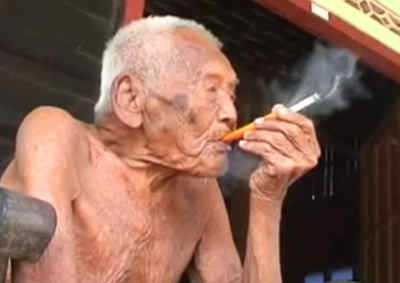 So yes indeed – there he is thoroughly enjoying a grand smoke.
Now who decided this image should be blurred, and why?
Did they look at it and decide that millions of kids would take up smoking? I doubt that.
Far more likely is that it belies the lie. Smoking kills, they scream yet here is an old geezer smoking. Was it such a shock to their religious beliefs that they couldn't bear to look at it? Or did they just not want the world to see the lie? To them, this must seem like definitive scientific evidence that God doesn't exist. It is contra to everything that the Tobacco Nazis proclaim, yet there is the proof of their lie staring at them from the screen. Here is another addition to the long list of the World's Oldest Smokers.
It's just too shocking.
Much better to blur it and pretend it didn't happen.