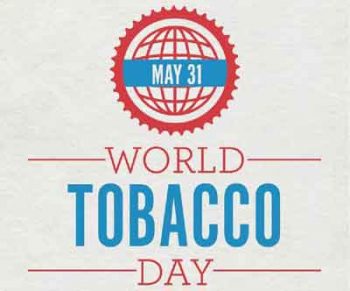 Today is the day when we take a break from all things Anti-Smoker related.
Today we celebrate the joys, benefits and relaxation we obtain from this humble little plant.
Today we celebrate those who on a daily basis expose the lies, deceit and tyranny of Tobacco Control.
I thought this would be a good day to introduce you to my new gizmo.
I bought Herself a lighter some time ago. It's a good one – nice and solid and it looks classy too [I don't stint on my missus despite all her protestations]. The only thing about it is that I seem to spend my time filling it with gas or replacing flints.
I started messing around on the Interwebs to see if there was anything that would suit her better, like a blowtorch or a Bunsen. In the course of my messing I came across a yoke I had never heard of before – a rechargeable battery lighter.
I bought one.
Actually I bought a couple because they were under £1. [that's correct – under a quid!]
I assumed at that price that it would be semi-disposable, like those disposable lighters that can be refilled – they always break after a couple of refills. However, the package arrived from China yesterday after a three week journey, and it looks really solid.
It's about the size of an ordinary disposable but there the similarity ends. Slide the button on the side and out pops a USB plug, all ready for plugging in and charging. Slide the button the other way and the weirdness begins. A little ceramic tray pops out with a hole in the middle, and in that hole is a little element like a miniature cooker hotplate. As it slides out, the element glows white hot and just has to be dabbed onto the end of the fag. Ingenious!
It seems robust simply because there isn't much to break. It's completely safe as apart from the tiny element there is no heat. Because there is no flame, there is no problem using it outdoors in a breeze. You can't burn yourself unless you actually poke your pinkie into the element which would be a bit silly?
I can't understand why I have never seen these yokes mentioned before. I would have thought they would be on sale everywhere, but they are damned hard to find even on the Interweb. My only complaint is that they are fuck all use for lighting pipes unless I use it to light a paper spill and use the spill to light the pipe. Too much hassle.
I was going to make a little video of it in action.
But why reinvent the wheel?