This [apparently] is supposed to be artistic?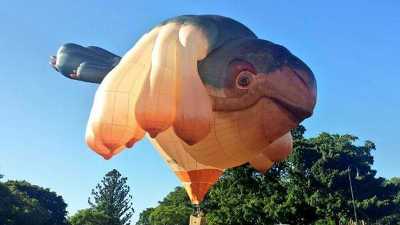 It is supposed to represent a whale as a mothering beast, or some such shite.
Do NOT call it art.
It's just a fucking balloon with a load of massive tits hanging off it.
I suppose it could be worse though?
When they put on a gruesome display for kids involving tits and penises squirting liquid at the crowd and a monstrous creature disemboweling itself I know that the world of "art" has just about reached the bottom of the chasm into which it has been sinking for years.