Shining a light on darkness
I nearly missed Earth Hour last night.
This is the one moment when the whole planet comes together to inspire themselves and to show what they think of climate change [or global cooling, or warble gloaming or whateverthefuckitscalledthesedays].
With just minutes to spare, I managed to get every light in the house switched on, the central heating running at full blast and every electrical appliance running at full tilt. I even had time to light the celebratory bonfire of car tyres soaked in old sump-oil. By the end of the hour, the fuse box was actually glowing which really shows my commitment to the cause.
I had a brief flick through Twitter today to see what the reactions were.
"I'm turning up my lights for #EarthHour to honor fossil fuel's contribution to humanity" – Nice one, and a person after my own heart.
"Obama, who jetted to Florida then rode in a SUV motorcade to the golf course, wants you to turn off your lights to cut pollution". – We must obey!
"I'm burning a tractor tire under a spotted owls nest for #EarthHour while I grill red meat over charcoal and let my toilet run". – Someone else with the right attitude. I like the Spotted Owl touch.
"What landmarks are you excited to see turn off their lights for #EarthHour?" – Why the fuck should I get excited at someone turning off a light? Get a fucking life, for God's sake.
"Look at me! Look at me! It's really important that you seem my posing and posturing!" – Hah! Nail? Head?
"Are YOU ready for #EarthHour 2015? Use #YourPower -Join us at 8.30pm today & inspire ur friends!" – Fuck off, cunt. Too fucking thick to type "your"?
"#EarthHour is not just about an hour of darkness. It's about a brighter future for all." – No it's not. It's just a load of sad deluded people who think that by sitting in the dark for an hour they are somehow going to achieve something.
"This is the night we join hands with North Korea and pray we can be as advanced as they are some day."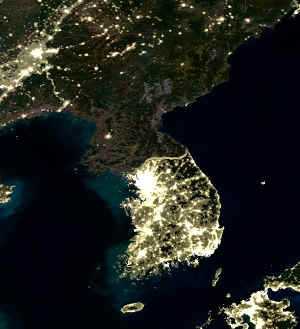 I wonder how all these Earth Hour people would react if the power companies actually did pull the plug for an hour? No Interweb connections? No Twitter? No sending photographs of things in darkness? How many would survive just reading a book for an hour by candlelight? How many of them can read?
Now I have a serious suggestion.
All joking aside, there are a lot of people out there who really seriously think that by sitting in darkness for an hour they will save the planet.
I have a much better idea.
When the next Earth Hour comes around, why don't all those people just hold their breath for an hour?
Think of the Oxygen that would be saved?
Think of the huge drop in Carbon Dioxide emissions?
I seriously think the world would be changed for the better.