l would like you to meet John and Angela Young.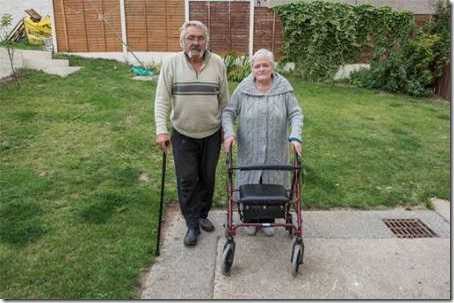 Quite terrifying, aren't they?
But who are they, you ask?
Well, John and Angela Young are arch criminals who have to face imprisonment in order to protect society, and in order to send a clear message to society that committing heinous crimes results in consequences.
What is their crime, you ask?
Well, that is a tricky question.
According to the state, they failed to pay their television licence of €160. And because they didn't pay €160, they owe the state €1,200. There must be some kind of twisted logic there but I'm damned if I can find it.
According to my way of thinking, their main crime is that they are ordinary quiet people. They aren't bankers or politicians or one of the elite clique that apparently are above the law, otherwise they could have embezzled the state for billions and they would still be free to roam the streets.
It really is a sick world.