Hello everybuddy.
My name is Pneny and I wood like to tell you my storie.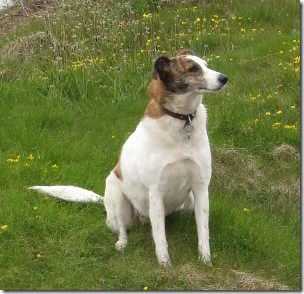 A long long time ago last year I had nowear to live and I had to sleep on the streets and the feelds and I had to steel food and I was very very sick. I thaut I was going to die but Remi and Helena found me and they braut me to their house called ASH.
They gave me lots of food and they made me better and they looked after me very very well. They are luvly luvly peeple.
Then Granddad kame and he gave me a luvly place to live and I have been very very happy since becuz Granddad is a luvly luvly man and he feeds me and he tikels me and he gives me lots of cuddels.
But I am very very worried.
My frends Remi and Helena are running out of muney and they have no muney to by food or to pay the nice man who gave me medisins to make me better. They rote this –
___________________________________________________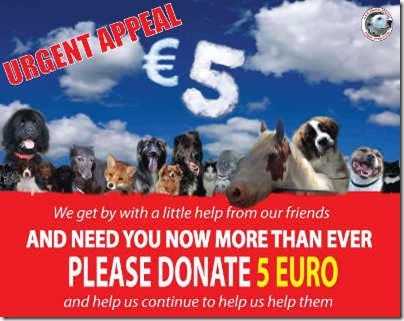 **URGENT APPEAL** Please!!! We really need your help!! With the massive influx of animals, particularly over the past 6 months, we are seriously struggling to keep our heads above water let alone to keep up with our ever increasing vet bills. We've now reached crisis stage with our vet bills in particular and it's very much taking it's toll on all of us! We honestly need you and rarely put out such a plea for help but we've no choice right now. We're hoping that our friends and supporters might donate 5 euro each to get us through this – we need anything you can donate asap! We're also asking that you might share with your friends who might help with fundraising efforts now more than ever. We will be running an official fundraising collection out on the streets towards the end of August in Dublin City (and would love to hear from volunteers to help us out there too – more later on that). Right now though we just hope you can consider making a 5 euro donation and help us continue to help them. Thank you so much everyone!! We really appreciate it.
___________________________________________________
So pleese pleese pleeeeese can you give some muney?
You can give it by clicking on my frend Bonzo who is up on the rite side of this site neer the top. He will wink at you if you do.
Or you can click on hear – http://ashanimalrescue.com/ash/?page_id=115
If you give some muney I will bark yore name in the garden and tell all the other dogs hear what a nise person you are.
If you dont give any muney I will rite your name on a bone and I will berry it in the garden so the maggets will eat it.
I know Granddad gave a lot of muney last nite becuz he cried for a long time after.
If you want to reed all about ASH and see all my frends who Remi and Helena are minding you can go hear – http://www.ashanimalrescue.com/ash/
Thank you thank you thank you.
From your frend
Pneny.