The first house I lived in had an outside toilet.
There was an ordinary one upstairs, but the outside one was one of those old fashioned ones with a cistern up high with a chain that you pulled to flush. It essentially consisted of three parts – a bell inside the cistern that was attached to a lever, and a chain to pull the other end of the lever. It could not have been simpler. Nothing to puncture or wear out. The only thing that ever needed a drop of repairs was the chain when someone got a bit over enthusiastic with their yanking.
But that was too simple so they reinvented it.
They started building toilets which worked with a ball-cock. In theory that works well, but there are now bits that can wear out, such as the washer, and a float that can corrode and spring a leak. More work. More maintenance.
But that was too simple so they reinvented it.
Now we have a setup that looks like an assembly kit for a nuclear device.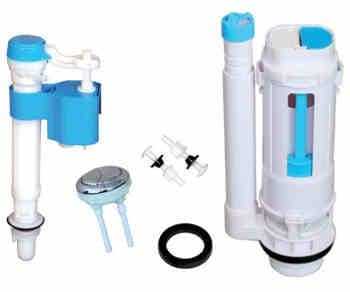 The other day I noticed a noise in the bathroom. The toilet cistern was overflowing into the bowl for no apparent reason. I took the lid off the cistern and poked around with the various bits. I removed a blue bit and prodded a white bit. I kicked the bit on the left and thumped the bit on the right. I jiggled the bits that moved and prodded the bits that didn't. Nothing worked so I left it.
For the next couple of days the fucking thing kept up its overflowing which meant that the tank on the roof had to keep flowing too. The noise annoyed me. Several times I tried dismantling the system but got nowhere.
In the end, I got so pissed off I phoned the bloke who had installed it. He promised to come out and replace the units. Bugger! Expensive!
After hanging up the phone I went for a piss.
The fucking yoke had fixed itself.
It has worked perfectly ever since.
Now I am living on my nerves waiting for the fucking thing to break again.
Why the hell can't they leave things alone? Why to they have to complicate everything? Worst of all, why do they insist on putting things in sealed units so if something goes wrong I have to replace the whole fucking unit?
Bastards.