This morning I read a piece over at Nannying Tyrants.
Jay has a go at the anti-smoker Tobacco Tactics website where they are proudly claiming on their front page they have had 1.4 million hits since their launch a year ago.
Since it was launched in June 2012, the website has received 1.4 million hits, with over 800,000 pages served with a daily average of nearly 6,300 hits! These April 2013 statistics, along with positive feedback from users of the site, reflect its success and popularity.
Wow! 1.4 million hits? But then they are a government funded website and run by the University of Bath. But even so, that is one hell of a chunky figure.
Until you read on and Jay points out that the site's own figures show a very slightly smaller figure –
Views total
(Views to non-existing pages and special pages are not included) 412,942
Hmmmmm.
I checked out Ramble's figures from Google over the same period –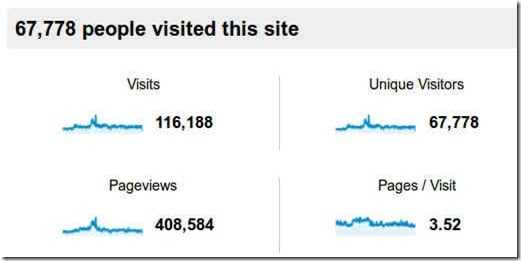 So by a remarkable co-inkydinkle Rambles has near enough the same figures as this commercial site that they are bragging so heavily about. 408,584 compared to 412,942.
But then I realised that they were getting their 1.4 million from their server and a crap little programme called AWStats. Funnily enough, I have the same programme, so I checked that –

Now the figures there only go back to last November so I had to fill the gap using averages –
5368620 + (5358620 / 7 x 5)
And that gives 9,215,626
9.2 million hits compared to their piffling little 1.4 million!
Put that in your fucking pipe, Tobacco Tactics and smoke it.
You aren't the only ones who can distort figures and statistics to your own ends.