Is there anything more real than reality?
According to Google, there is.
They seem to think that their latest invention actually adds to reality?
I have seen their promotional video yoke that shows people skydiving and doing "everyday stuff", and I wonder precisely what kind of everyday stuff does Google imagine we are doing? Are my friends really going to sit in a group around a laptop and utter "awesome" in a hushed whisper as they watch me sup a pint? I doubt it.
Granted I can see some situations where they might be handy, such as calling up a technical diagram when trying to fix something, but basically this is a toy aimed at the brain-dead. . It is just pandering to that sad section of yoof that just has to have the latest technical gizmo. Do you have a feeling of zero self worth? Do you have a two-inch penis? Buy Google Glass and you will be the envy of your friends [if you have any].
Life is bad enough with people apparently talking to themselves until you realise they have one of those mobile phone gizmos in their ear. Now we are going to have idiots talking to their glasses, waving their hands and shaking their head, while they give instructions? Doing the Google Shake?
And these yokes are supposed to get all their information from the Interweb. How? Are they relying on wifi? Where is this wifi supposed to exist? I have a little toy on my mobile phone that sniffs out networks and they are usually all encrypted to how is Google going to get around that? And how am I supposed to awsomise my friends when I up on a mountain top where the nearest wifi is probably a satellite 22,000 miles in space? And if I have to rely on my mobile phone operator then I am going to have phone bills the size of the EU debt. They haven't thought that one through, have they?
Twats are going to buy these things though. They think they will look cool. They think we will look on in envy. They think we will all want to be their friends
Personally I shall just laugh at them for being the gullible idiots that they are.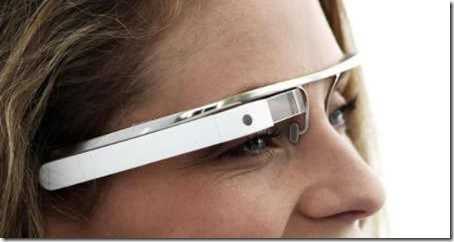 How to tell the world that you are a gullible idiot.