A very busy day today.
However I had to break the good news so here I am.
I received a mail today from the British NHS which is a little unusual to say the least.  Why would they be writing to me?  What is more intriguing is that the mail comes from the Secretary of State for Health, the Right Hon Jeremy Hunt himself.
Ministerial Correspondence and Public N H S Unit
Department of Health
Richmond House
79 Whitehall
London SW1A 2NS

I am Hon Jeremy Hunt President Of The National Health Service,(N H S) We are responsible for supporting ministers in accounting to the public and Parliament. Public trust in the democratic process and in information provided by the Government is very important and it is vital that ministers give accurate and truthful information to Parliament and to the public.
This Is to inform you that the NHS has Awarded  $150,000 00,USD to you personally for your health condition,reply for details and claim:EMAIL:    national.healthservice01@gmail.com.
Now I am very flattered that the Right Hon should take the time to write to me personally, and even more flattered that he thinks my "health condition" warrants a large cash donation.  Unfortunately he omits to mention what precisely what that "health condition" is which worries me a bit.  Does he know something that I don't?
I do however have some little concerns.  Mere niggles, but concerns nevertheless.
Why is the Right Hon willing to pay be out of the NHS coffers when I don't even live in the UK?
Does Charterhouse School really produce graduate students with such an appalling grasp of grammar and punctuation?
Why does the Right Hon want to pay me in US dollars?
Is the NHS so amateur that they haven't got around to setting up proper email accounts and have to rely on Google?
Most mysterious of all, why does he give his address as London SW1A 2NS when he is actually writing from Depok in Indonesia, which as far as I know isn't in London at all, or indeed anywhere near that corner of the UK?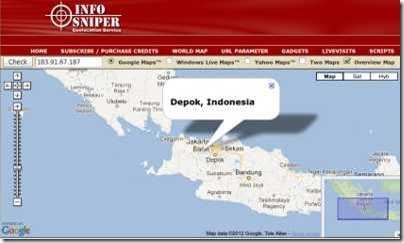 I think if I were a Charterhouse teacher, my comment would be
"must do better next time, Mister Hunt".