Faces I could never tire of kicking – 7
Around two years ago I started off a wee series on people whose faces I could never tire of kicking.
For some reason, I stopped.  It wasn't for the lack of faces, that's for sure.
This week I have been compelled to add another to the hall of fame –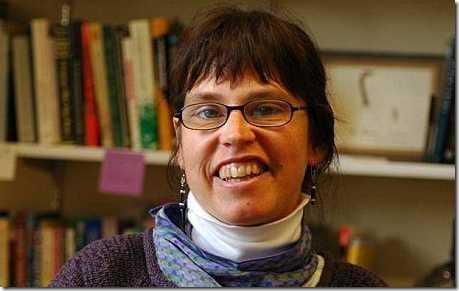 OK, so who is this Shergar stunt double I hear you ask?
Has Grandad gone all sexist and is he starting to pick on women who fail to qualify in the looks department?
Has Grandad gone all jealous because she has more teeth than him?
Is Grandad a closet misogynist?
No.  None of the above.
This lovely person deserves the steel-capped size 12 hobnail boot treatment for being the perfect representative of the ilk that gives humanity a bad name.
She believes in Man Made Global Warming.  That in itself is fair enough – I never criticise people for their religion, though the AGW crowd do tend to piss me off by forcing their beliefs into my wallet.   What really pisses me off is that this excuse for a human reckons that anyone who doesn't follow her line of fanaticism has to be mentally sick.  Either that or they are racist.
Now I don't quite follow her logic here.  She has faith in something and just because I don't subscribe to that faith, I am ready to be consigned to the funny farm?  I need treatment because I don't subscribe to the Church of Almighty Gore?  For fuck's sake even the Islamic Extremists don't go that far.  They just quietly blow you up but they don't cast no nasturtiums on your mental state.  And don't ask me about the racist bit as I haven't a clue what the fuck she's on about there.
She belongs to a bunch of radical tree huggers who are quite alarming in their attitudes.  One of their great beliefs is that all humanity should move into high rise cities and leave the countryside to nature.  These people give lunacy a bad name.
Another thing that baffles me about Shergar above and that is how in the name of fuck did someone so obviously lacking in the upstairs departments manage to get a degree?  Have Merkan educational standards dropped that low?
I'm afraid she is definitely down for a major kicking.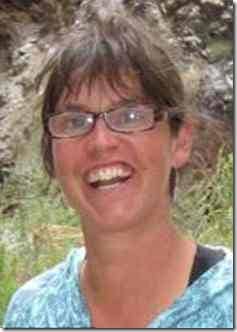 Miss AGW 2012?
Who could resist a face like that?