Has anyone noticed anything strange about our Dame Enda?
He is spending a lot of time over at the Führerbunker with his EU pals and the papers are therefore treating us to loads of pictures of him.
How is it that virtually every photograph shows him with Sarkozy?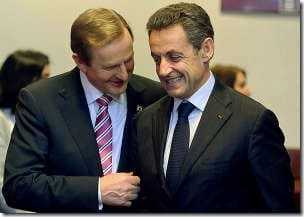 There are two possibilities.
Either Kenny is like the small kid in the playground who wants to be "in with the gang" and therefore sells his soul to them, offering to carry their schoolbooks and telling them all the time what great people they are?
Or else he's in love.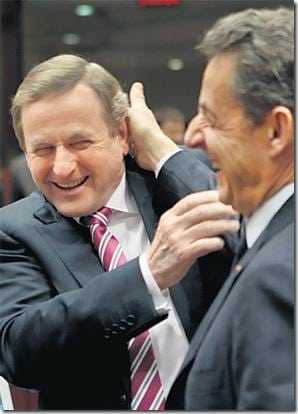 Either way I find it rather disquieting.
And also I'm a bit pissed off that apparently Ireland's sovereignty is Kenny's dowry.