What the fuck is wrong with Google Earth?
You can go to the middle of the Sahara Desert and get incredibly detailed photographs of what?  Fucking sand.  That's what.  Who wants incredibly detailed photographs of sand, except maybe a crab?  And I doubt they use Google Earth much.
Some years ago, when they brought in those damned Nanny Laws about smoking here, we started taking our holidays in Norn Iron.  They were civilised up there, and allowed smoking in the pubs, and the Guinness was cheaper.  We stayed in a lovely quiet little spot in a small village within crawling distance of two pubs.  It was lovely.
As I said, it's a very small village, but guess what?  They not only have detailed photographs, but they have the whole fucking area covered with their Street View.  I even found the house we used to stay in.  It looks small, but it was lovely and cosy, with a big log fire, and Sandy was welcome too.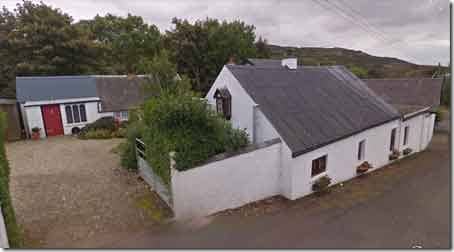 Move south of the border to Real Ireland, and what do you get?  Sweet fuck all.
Google Earth seem to have stuck us at the bottom of the list.  They do have a few areas covered all right.  My own gaff is well photographed, but what the fuck use is that?  I know what my place looks like, and they had a fucking liberty photographing it anyway without asking permission.  I didn't even get a chance to mow my lawns first.
Suppose I want to look at Ireland's most popular hunting tourist spot though?  This is what I get when I try to look at Killarney.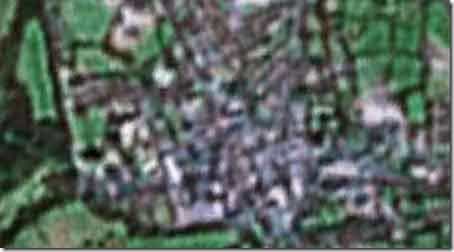 I need Google Earth.  I need to plan my hunting trips holidays.  I need detail, and all I get is a fucking smudge.
Surely Ireland isn't that hard to find?  For fuck's sake we are a fairly large island just to the west of the Isle of Man.  We are even big enough to have our own postage stamps.
Come on, Google Earth.
What the fuck is keeping you?