Faces I could never tire of kicking – 1
I think it is time to start a new series of posts.
People who's faces I could never get tired of kicking.
There are people out there who keep cropping up in my newspapers or my television screen, and every time I see them, I want to get extremely and pathologically violent.  It is nothing personal.  I'm sure that underneath their public personas they are very nice people.  It's just that every time I see them, I get this irrational urge for extreme violence.
I am going to start off with a character who apparently has just slimed himself into a new television series.  As a result, the channel has been advertising this programme, and have been showing my characters slimy visage on the screen at regular intervals, thereby throwing me into a red rage.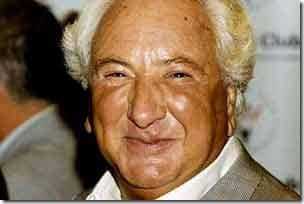 From what I can gather, Michael Winner had something to do with film making, and that's fair enough.  There are all sorts of odd-balls in the film industry; some of them are OK, and some are slime-balls.  Winner firmly outdoes himself in the latter category.
For some reason that no one can fathom, he has set himself up as a food connoisseur, and seems to think he is beloved by all.  Maybe he is, but not by me.
He writes a weekly piece of crap in the Sunday Times where he gloats about all the 'posh' establishments where he has eaten, and makes a point of going to places like Bangkok, Nice or the Seychelles which is fuck all use if you are just trying to find a place to bring the missus for a treat.  His new television series has something to do with food, and there is nothing more guaranteed to kill my appetite.
Above all, it's the fact that he constantly brags about his 'exotic and lavish' lifestyle.  Not for him the 47 bus.  Oh no.  He goes everywhere by helicopter and private jet, and he never shuts up about the fact.  Do I give a flying fuck?
Just to run salt into the wounds, he has greased his way into a series of advertisements on television, so I never know when I am safe.  Granted, I have the sound muted, but the sight of him is enough.
Yes.  His is definitely a face I could never get tired of kicking.
Pass me my steel capped size twelve boots.