It is gratifying to be taken seriously occasionally.
All too often people fail to realise the deep intellect and profound sentiments expressed in this site.  They treat my thoughts as a source of amusement and occasionally even, derision.  This can be extremely hurtful, but I don't complain.
It was with profound humility then when I discovered that at last my efforts are being treated with their due respect and deference.
There is a site out there – Business-Pro – which produces articles on such esoteric subjects as Business Intelligence, Risk Management and Leadership.  I was delighted to discover that they have provided a link to one of my articles.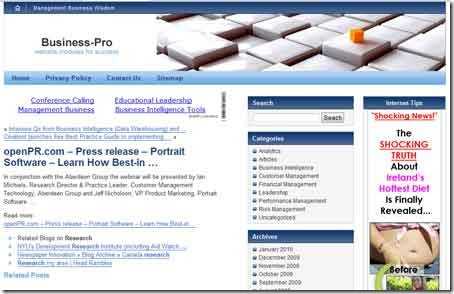 In case any of you miss the relevant link, it is in the bottom left corner.