Out of the mouth of babes
Herself has just read my little musing from earlier today.
"You're very rude" says she.
"Me?  Never!" says I.
"You'll get into trouble calling the Pope a fucker" says she.
"I didn't say it," says I.  "Blame God".
"Anyway, you won't get many comments.  Everyone is off getting pissed." says she with impeccable logic.
She has a point.
I'm snowed in today.  No chance of going anywhere.  The roads are all closed.  There is only one thing to do.
Our Puppychild has the right idea.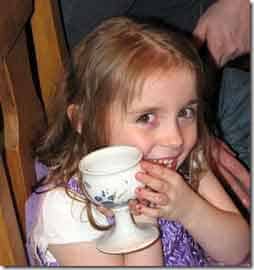 She got pissed as a newt at Christmas.  Fucking champagne, if you don't mind!
When I was her age, I had to make do with whiskey.