And so the time has arrived.
We depart from here tomorrow morning.
As a little tribute to the house we have been staying in, I would like to stick up  a few final photographs.
They were all taken from the confines of the small garden.  But who needs a big garden with views like these?

The garden looking across the valley, as the sun goes down.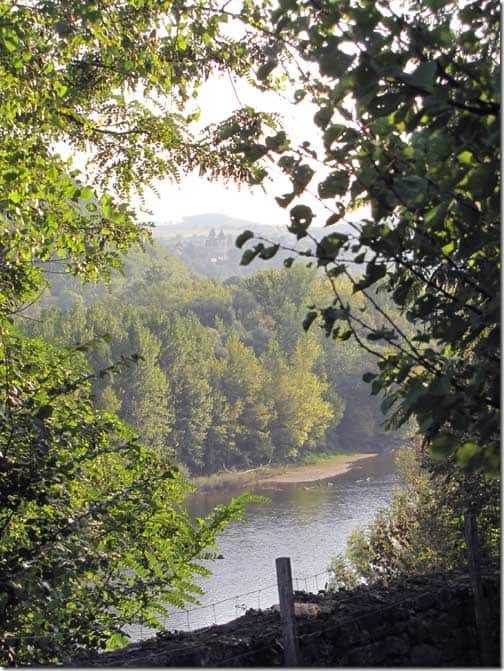 Evening on the Dordogne, with Château des Milandes in the distance.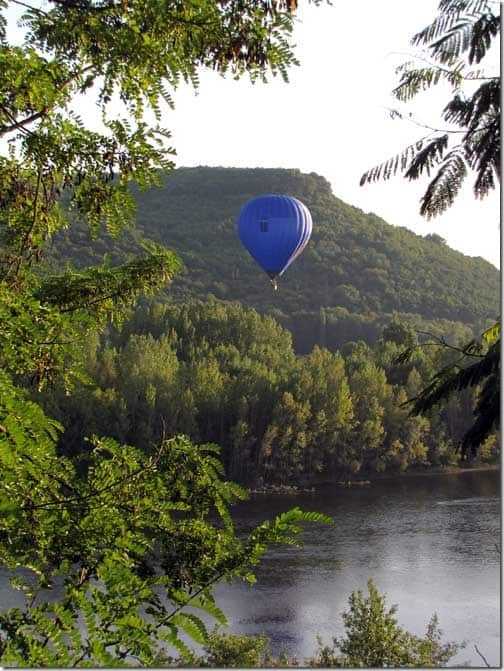 This lad happened to float past as I had the camera out.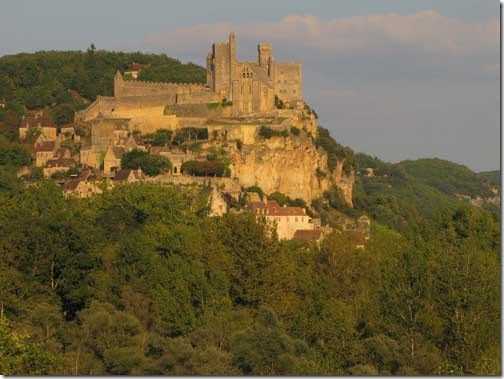 Beynac glowing softly in the evening light.
Au revoir.