Roger is a pain in the arse
I never thought I would say this, but Roger the SatNav is being a right pain in the hole.
I think it all started that last day we went to Domme.
When we were leaving, I decided his tortuous route through the town was a bit much, so I followed the signposts instead.  Now I grant you I did follow the wrong signposts, but at least I got us out of the lace legally, which is more than Roger would have done.
He went into a bit of a hissy fit as soon as we left the town and insisted on bringing us on a crazy tour of the local hills.  Next thing I knew he had brought us to a top secret military installation.  Why he wanted to go there, I will never know.
I found it on Google Earth, but they have deliberately fuzzed it up.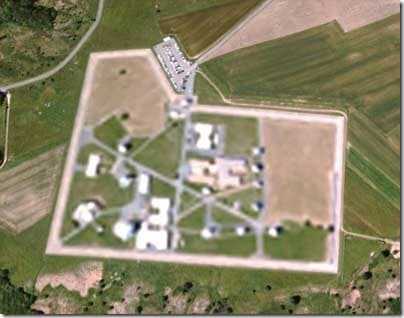 You can see the road Roger brought us on, at the top left.  What the picture doesn't show is that every ten feet there was a sign warning of the direst consequences if we even thought about stopping, let alone taking a photograph.
Here is a photograph.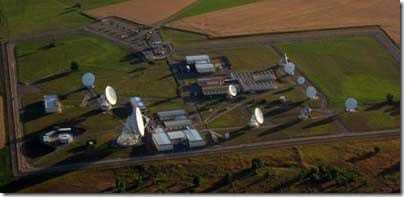 I think that was Roger's final downfall.
A few hundred yards further down the road I realised that Roger had locked up.  I think the radiation must have fried his brain.  Leastwise I had to give him a severe thump before he politely and contritely brought us home.
He has been acting up ever since.  This morning we wanted to drive from Poitiers to Tours, but not on the motorway.  You would think that would be a simple enough instruction, but Roger threw a fine strop.  He refused to start altogether.  I threw him across the car park and he decided to show us where we were.  Or rather he showed us where he thought we were, but we weren't there at all.  I belted him off the car roof and he finally and reluctantly told us where we were, and he got it right, so we hit the road.
We had a fine journey, and stopped off in Chatellerault from a couple of lovely coffees in the sun.
It was when we were approaching Tours that things started to go wrong again.
According to Roger we were driving along a nice straight stretch of the road, even though we were driving through a small town at the time.  Also a very irritating local radio station was blasting out of the speakers, even though I had told Roger to play silent music.  I stopped the car and had to give him a belt of the wheel brace.  He went and had a sex change and became a very irritating American woman, and then finally told us where our hotel was.
I just asked him where the local good eateries are.  He suggested the hotel next door to us.  I don't trust him any more.  It's probably an abattoir.
God knows where we'll end up tomorrow?