Just to be boring. we went back to Domme yesterday.
Just to be even more boring, I took a load more photographs.
Herself wanted to spend a shed-load of my hard earned pension, so I fucked off on my own.  I'm not stupid enough to hang around and become a pack-horse for all those parcels.
This time, I wandered a bit off the straight and narrow [which isn't a first?] and I moseyed down some back streets.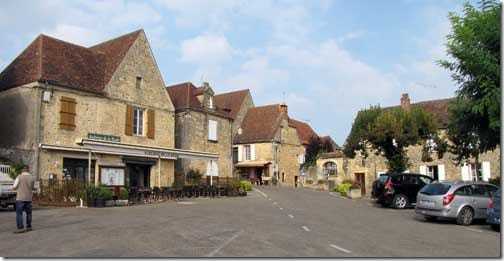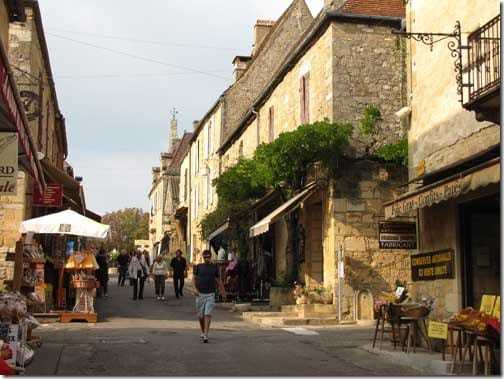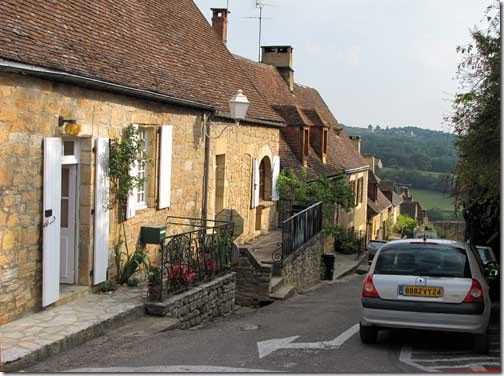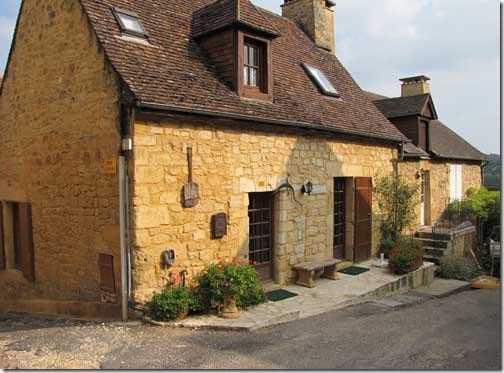 Now there are a couple of things I want you to notice about these photographs.
Do you see all that litter?  Everywhere you look there is litter, or weeds, or something untidy?
No?  That's because there isn't any.  Not just in Domme, but anywhere.  This is the tidiest fucking country I have ever seen.
Another thing to note is the width of the streets, especially in the third photograph.  All the streets are like that in Domme, with the exception of the main street, and that ain't no O'Connell Street, I can assure you.  Driving in Domme is a bloody nightmare, as you have to turn left or right at every crossroads.   This is a map of Domme –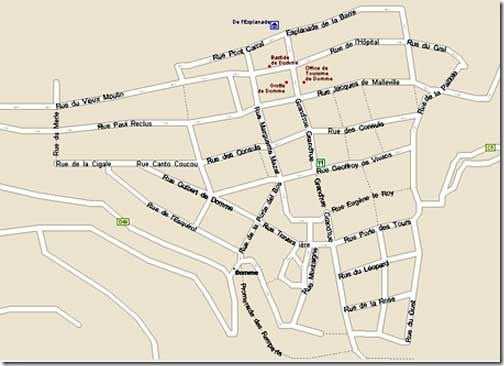 You can take it from me that every single one of those streets is a fucking one-way, and there is no rhyme nor reason to the layout.  It is quite literally a maze.  Even poor Roger got a headache.
That last photograph is of the Top Square.  The old Market Hall there holds a very strange secret. If you look closely at the photograph, you can see what looks like a cage inside.  That, in fact is the entrance to The Grotte de Domme.
Not many of you know this, but I used to be an avid caver [or speleologist, if you want to sound posh].  I have explored caves throughout Ireland and in The Mendips on Somerset.  Now that I am beginning to show the odd grey hair, I am having to confine myself to the show caves.  I have never ever seen a show cave entrance like that before though.  They are usually miles out in the countryside somewhere.
I bought a ticket and took the trip.  Well worth it.  I was expecting some hacked out hole in the ground, but this was the real McCoy.  Beautiful stalactites, stalagmites, flowstone, curtains, the full whack.
I met up with Herself after a couple of hours.
She was bollixed after lugging her parcels around all afternoon.
One of these days she'll learn.