I like taking photographs.
Frankly I don't do as much photography as I would like, and most of my shots seems to be taken on holidays.
I don't shoot people much, at least not with a camera, preferring to stick with scenery and nature.  I thought I would occasionally stick up one of my favourites.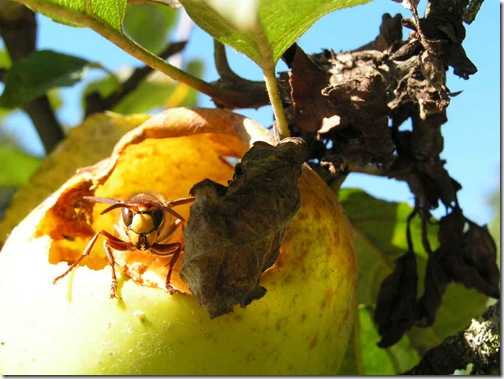 Click to embiggen.
This one is a French hornet.  He had been buggering around in the apple while I photographed him.  None of the shots was up to much.
But then he came to see what I was at. 
He was a big bastard.  Those hornets are two to three times the size of an Irish wasp.  He had a mean look in his eye too.  And when you have hundreds of eyes, that is a lot of meanness
I quite like it.