Ferrero Rocher, Mr Ambassador?
A couple of days ago I received a comment from Jedrzej [who I am delighted to see has been nominated for Best Photography in the IBA] under one of my scribbles.
A little off topic, if I may.
Grandad, in case you haven't seen it yourself, I would like to bring to your attention a good-bye letter written by the US ambassador for Ireland (just leaving): 
http://www.irishtimes.com/newspaper/opinion/2009/0119/1232059658577.html
It was off topic, and normally I leave the comment there.
In this case, I removed it as I thought it warranted a closer look.
The article, in case you haven't bothered to read it, is a farewell from the American Ambassador who has left after two years, giving his opinions on this country.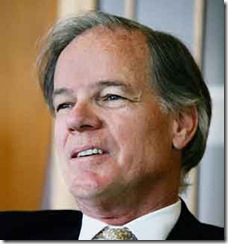 At first I thought it was a joke, but the Irish Times doesn't usually go in for that kind of thing.  Then I realised he was serious.
He starts off by stating his goal, on appointment to the job.
The goal was under no circumstances to allow war to break out between Ireland and the United States on my watch. With only one day to go, it looks as if I will succeed, surprising most of my best friends at home.
What fucking planet is this bloke from?  I suppose he is right to be scared though.  We would annihilate them.
He then goes on to admire our magnificent service.
Being United States ambassador here has been a great privilege and a wonderful, fulfilling personal experience. The job comes with a magnificent house, superb staff and all you can eat.

People return your phone calls quickly, you never have to worry about parking, and restaurants will find a table for you even when they tell others they are full.
So you never have to worry about parking huh?  Of course you don't, with your fucking CD plates on your car.  You can flaunt the law and make life a misery for the rest of us.  Ya bollix.
And you are the fucker who grabbed that last table I had booked in that restaurant?  Well, fuck you.  I hope the food chocked you.
He then comes up with one of the strangest one yet.
I notice a much higher level of cynicism here toward your most important institutions and leaders than I am used to in the US. Gratuitous criticism is accepted as good sport in Ireland. The media are some of the most enthusiastic participants.

A little scepticism is undoubtedly a good thing, but institutions and leaders perform better and can deliver more when they are believed in and held in high esteem.
He has to be joking?  Is he really serious?  He has been here for over two years so he should be familiar with Bertie and Biffo?  He must know that we have amongst the most corrupt incompetent shower of fuckers who, along with their builder pals have shafted this country almost to bankruptcy? Is he seriously suggesting that if we spoke nicely about Biffo that he would then start making decisions that actually make sense?  If we stopped calling Harney an incompetent obese slug, that the health service would start saving lives instead of killing people?
Of course he does come from the Land of the Free, where they have complete freedom of speech and expression [and you can be sent to a concentration camp for having a beard] so he presumably knows what he is bullshitting about.
We get another little insight into his flawless logic with
Many in Ireland seem impulsively to side with underdogs, presumably a product of a strong sympathetic response and Ireland's historical experience. But underdogs aren't always right and have no inherent claim to high moral ground.
This is very interesting.  Because of our history, we have been under the misconception that the minority have rights?  This is good news though. I now have total freedom to annihilate any ethnic minority I find.
But then we come to the really serious stuff.  We now know what has been going on in that house in the Park and in the embassy. We have been under scrutiny and we have been found wanting.
The pepper in Ireland doesn't smell right and someone really should do something about it.
Oh! My!  God! 
How have we survived this long?
How can we hold our heads up amongst the civilised nations?
Is this the real reason behind the demise of the Celtic Tiger?  We are using the wrong pepper?
I am cheered to read that he will be back as a visitor.
I will cheerfully welcome him with open arms.
Well, actually they won't be open.
But they will be loaded.