I don't know what it is about some people but without even knowing them, I want to smash their faces in.
They have never done me any harm, yet when I see them, the bile rises and I reach for the nearest weapon.
Top of the list has to be Tony O'Donoghue.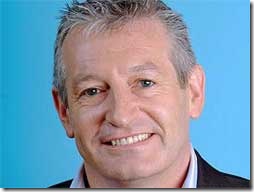 There is something about him that drives me to a red rage.  Is it the idiot look he permanently wears?  Is it the cliché drenched way he talks about soccer?  Or is it just that he is a sports commentator?  I don't know.  Whatever it is, he is crying out for a 9lb lump hammer.
Then there is Jennifer Anniston.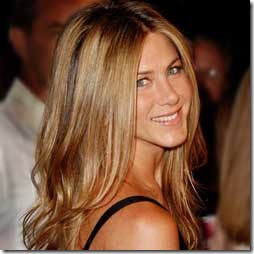 I just cannot abide that girl.  Again, it is totally irrational.  The only reasoning I can come up with is that she was in Friends which is the epitome of everything I hate about American comedy.
Ant and Dec.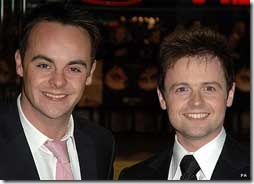 When I see those two on the television, I just have to switch it off.  They look like a pair of lunatics that have escaped from a third rate childrens programme.  I fail to see how they have reached their current level of popularity.  Have television standards sunk this low?
Jamie Oliver.
This one is quite easy.  He is such a smug little bollix.  He must know about me because the bastard now features in an advertisement along with Ant and Dec.
Sonia O'Sullivan.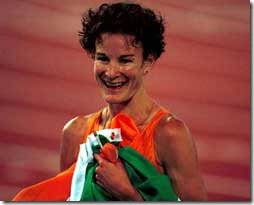 A harmless girl.  I believe she was quite good at running.  The sight of her worries me somehow.  Maybe if she had eyes?
Andie McDowell.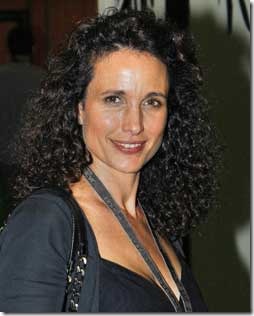 OK.  I can't stand her accent either, but there is something about her that makes me cringe.  She's not worth it.
I have to stop there as I have used up my week's supply of Prozac looking at those pictures.
I'm sure they wouldn't hesitate before dropping me into a car crusher either, so all is fair.
But why do I hate them so much?
Am I alone in this?
Am I finally cracking?