Sharon Ní Bheoláin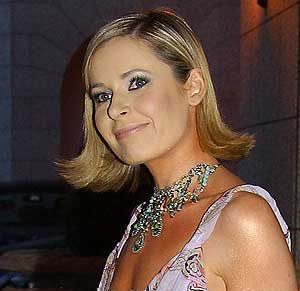 Oh Sharon! Sweet Sharon!
You are my life's desire.
Every time you read the news
You set my loins heart on fire.
I turn you on at nine o'clock
To hear you talk of crime.
I'm not concerned with what you say.
You turn me on all the time .
Night after boring night
I pray you're on the telly.
You rarely smile, but when you do
My stomach turns to jelly
Dobson is a mighty man,
And Hammond's age is showing.
But Sharon, when you take your turn,
You set my juices flowing.
The news is all crime and death;
It's a very depressing show.
But now that you are reading it,
I can feel my interest grow.
I bought myself a six foot screen
To watch you read the news
But when I switched you on last night,
You went and blew my fuse.