Things are beginning to move, and we are not talking laxatives here.
They talk about films having working titles, but The Book has a working cover.  It may stay like this or it may change.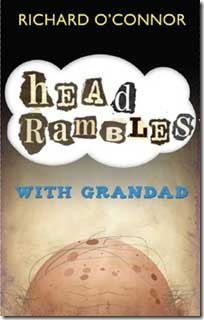 It will be hitting the shelves in January, but in the meantime, it has appeared on Amazon. You heard it here first.

There is a prolific writer in Amazon with the same name.  He's a shrink, so if I accidentally get a few of his nutcases followers buying the book then I may go into the psychiatry business.  Who knows?
There are a couple of things that annoy me about the cover.  One is that I have a fine head of hair for my age.  The other is that they insisted on putting Yer Man's name on it.  He that does my typing for me.  I have forgiven them though as my name is in bigger letters than his.
As for its contents? 
I don't know.
I haven't read it yet.