When I was away, all I heard from home was complaints about the weather.
While I was basking in thirty degree sunshine, you lot were bitching about the cold and the rain.
I expected to arrive back in Ireland and to be diverted all over the place because of flooding. I was concerned that I mightn't be able to get home. I was worried that there mightn't be a home to get to.
And what do I find?
Dry roads.
No floods in sight.
Blue skies.
Sunshine.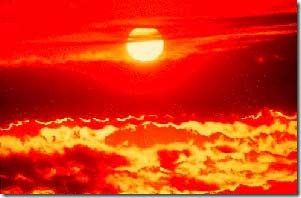 Yiz are all a pack of moaners, whingers and begrudgers,
and liars.