A very very long time ago, deep in the mists of time [actually, it was last February], I got the mad notion of searching the Interweb for wee cottages to rent in France.
The weather was awful at the time, cold wet and windy [much like it is these days] and we had a strong urge to enjoy a drop of sunshine.
The finances are a bit tight, with the pension and all, so we had to think long and hard before coming to a decision. Five minutes later, I started looking in earnest.
We found a nice little place and I booked it.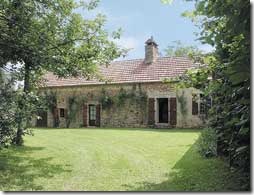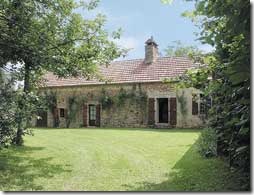 I also booked hotels en route and the ferry. It's amazing what you can do on the Interweb.
We didn't want to go in the height of the season, as everywhere tends to be overrun with loud little brats, all running around and getting under our feet. Their children are worse.
So we had a choice of May or September. We decided on September purely because we wanted the anticipation, not the memory.
The problem with booking a holiday in February is that you tend to forget about it. I never really gave it a second though for the last few months. But now I suddenly realise that we are due to travel this week.
This is fine by me. I need a holiday. You need a holiday. You have been reading this site for too long, and I have been writing it too long.
But what are you going to do in my absence?
Do I care?