I came across a lovely looking site this morning.  It's not the design or the graphics, so much as the text.

Apparently, the site is called Head Roaming.
It's quite like my site, but I think the text looks much nicer.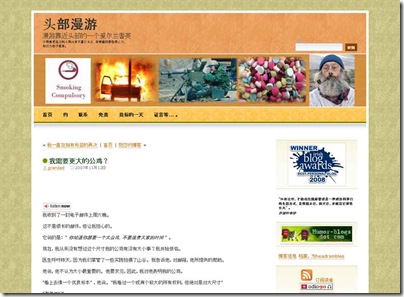 It is in Chinese.  And it was written for a chap from China who wants to grow a bigger cock.
That's fair enough.
They must be restocking after the Asian Bird Flu.