Herself is at it again.
She's like a flaming cat after a mouse.
And like a cat that has caught the mouse, she has triumphantly just dropped this at my feet.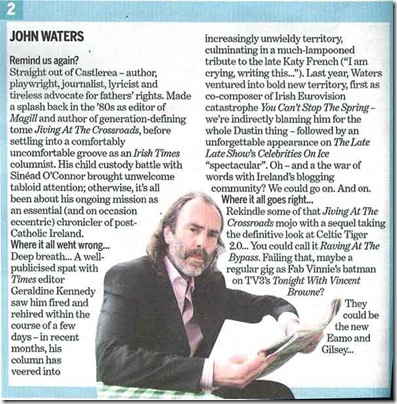 From the Sunday Tribune Magazine.
"Flop Stars" by Derek O'Connor.
It does not do to get on the wrong side of Herself.