My blog did a dump on the carpet
Some of you may have noticed from my post yesterday that I was in a little bit of a pissy mood.
I set out early to do a little blog fixing.
And when I say 'blog fixing', I don't mean checking for spelling mistakes. I mean taking the back off and getting dirty.
But blogs are like cars. You set out to find what's causing a little rattle and the next thing you find you've dismantled the gearbox.
I was at it for about an hour and realised I was in a mess. I had boxes of posts lying in one corner of the room. There were comments scattered all over the place and there was a nasty pile of code sitting on the table, dripping bytes on the floor.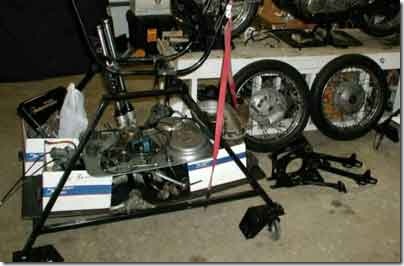 And in the middle of the floor was a huge dump. I realised it was my own. It was massive. A great big steaming pile of database dump. What a mess!
Even worse – Sandy got skittish and messed up all the comments, so I didn't know which comment belonged to which blog, let alone which post.
In the end, I got pissed off and just shoved the whole lot back into the servers and hoped for the best.
So if a few of you open your blogs today and find there are posts there that you didn't write, or comments from people you never heard of, then I'm sorry. It was Sandy.
And why is it that when you have finished, there is always a block of code left over and you have no idea where it came from?