To Grandad and Annette
A baby boy
Sean Keith weighed in at 8 kilobytes.
Born in the bowels of Facebook.
So you said it couldn't be done.
Yup! I got together with Annette. My bytes mingled with her code, and a few seconds later, Sean Keith was born.
He's probably starving because I haven't been near him since. I notice nobody has played with him at all.
The great thing about virtual kids is that you can erase them. One click of the mouse is all it takes. I'll remind him of that when he's looking for money or clothes [or food].
The picture above is of course a new one.
I managed to get in with the camera just after he was born, so I have a real live photograph of him.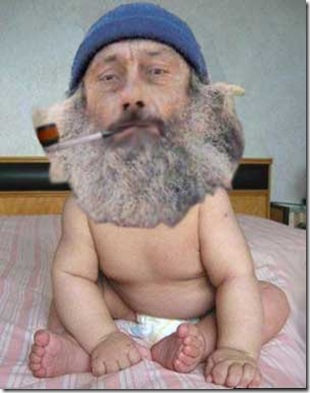 Isn't he beautiful?
I think he takes after his mammy?