Today is one of those days.
I woke with a hangover, which is very unfair, as I wasn't drinking last night. It's like doing a sentence without the benefit of the crime. I have been unjustly convicted of drinking.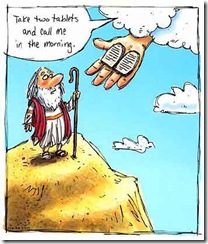 So my head is in a fuzz.
It's one of those days when I wander into a room, and then wonder what the f*ck I went in for.
On top of that, I have just broken my lighter. I had only just filled it with gas, and it dropped on the floor and all those little bits of tinny things went skittering everywhere and I can't get it back together again. A Humpty Dumpty Lighter.
And one of my prize young trees was leaning precariously in the gales we are having at the moment, so I had to go out in the lashing rain and re-stake it.
And I have just had to do a podcast with America and Australia, and I couldn't think of anything to say. [Which reminds me – the last one we did has finally been edited and has been put on the Interweb – "Kilos of Craic"]
Being silent can work on television, but it doesn't go down very well on radio, like miming or juggling.
And now I finally sit down to scribble on my blog, and I can't think of a single thing to say. I'm not even sure what a blog is, just at the moment.
It's what I call a Senior Moment. Except that it has lasted all morning and a bit of the afternoon.
I have just remembered why I went into the bathroom ten minutes ago.
I need a pee.