I bought my first PC somewhere back in the early 90s
I got a top of the range model because I wanted it to be future proof.
It was a Tandon 386 with 1Mb of memory, a 40Mb hard drive. People said I was mad to get a 40Mb disk, when the norm for those days was 20Mb. They said I would never fill it. It cost me the modern equivalent of about €2,500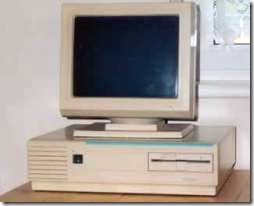 I bought a laptop last year. It cost me under €800. It has 1Gb of memory and a 40Gb hard drive.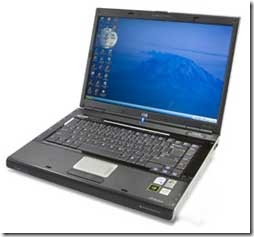 I was installing a bit of software yesterday, and I ran out of disk space! Where the hell did it all go to? I don't download films or music or any of that stuff. My porn pictures are all kept on a separate disk. What is going on with modern PCs???
I remember when you bought software and it came on a three and a half inch floppy. If it was a huge program, it came on a few floppies, and you had to feed them in in succession ["Please insert Disk #3 in your A drive"]. Now it takes a couple of CDs to take it all! The laptop has 1000 times the storage, yet I'm still running out of space. I put Office on my first PC, and it ran well, albeit a bit slowly. Now, Office takes up over 200Mb of space, and that is with only a few components. I hate to think how much space it would take if I installed everything!
A program in the Good Old Days was not much bigger than 2Mb. Now they can take anything up to [and sometimes over] 1Gb. Are modern programs 500 times more functional? Are they 500 times better?
I know programs are more functional, and the graphics are better, but 500 times bigger? That doesn't make sense.