Whatever happened to the good old ads on television?
Nowadays all we seem to get is health supplements and cosmetics and cars.
I would cheerfully shoot Andie McDowell and that screechy voice of hers….
We used to have decent ads telling us the virtues of Gouldings 10 10 20 fertiliser.  There were pictures of happy looking farmers letting grain trickle through their fingers. I learned all about the benefits of a good dose of fertiliser on a crop.  I could have started a farm.
The best ones though were the ones involving animals.  I learned all about drenching cattle and sheep dipping.  We had lovely film of farmers ramming tubes down a cows throat while he [she] got a shot of something weird and wonderful.
My favourites though were the ones that showed actual magnified images.
Who can possibly forget the Sarcoptic Mange Mite?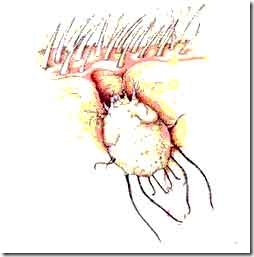 Or even Sucking Lice?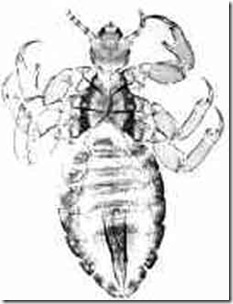 And they always put those ads on at mealtimes…………