I had half a fish pie call on me yesterday.
Yes. Sully of Cully & Sully fame arrived on my doorstep.
He was in a bit of a state because he knew I had him over a barrel with this Google thingy where I rank higher than they do for searching "Cully and Sully". He had come to plead with me to be nice to them.
Now, I have watched The Dragon's Den and I knew how to go about this. I put a big pile of monopoly money on my table and then told him to persuade me with his arguments.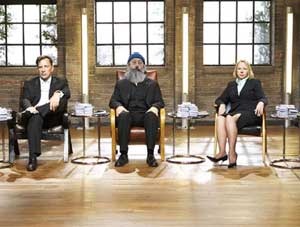 I made him sweat. He stood there stammering about how they had built the company from scratch and how they were dedicated and all that crap. I then said I would let him off the hook for 50% of the company. He pointed out that Cully owned the other 50%. I pointed out that it was a choice between Cully or the company.
We shook hands and signed the contract.
Poor Cully.
He then made a quick call on his mobile. I thought he was phoning Cully to say farewell, but he wasn't…..
There was a huge noise out the front of the house. I rushed out and found a twelve-wheeler articulated lorry dumping 58 tons of ceramic bowls in my front garden.
Sully said it was part of the penalty of being a shareholder.
I tore up the contract.
They are a pair of devious toe-rags.
But I still like their fish pies.