This is the weirdest thing.
I think I have fixed my Interweb connection!
I don't know what I did exactly, but I found my way into my wireless thingy [that little blue box with loads of cables out the back and lovely flashy lights on the front and two strange looking sticks at the back]. It has loads of interesting screens inside. Ron would kill me if he found out I'd got in.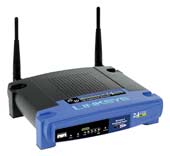 Actually, when I say they are interesting, they aren't really. There are no games in there [I looked] or anything fancy like that. But there are loads of places where you can change selections and type in random numbers. So that's what I did. I typed in random numbers, and made some different selections.
It did some strange things. At one stage, the garage door opened [and it's not even a remote garage door]. Another time I managed to switch channels on the television by pressing the backspace key. I also think I may have killed my next door neighbour [he has a pacemaker] as I heard some strange screams from in there.
I cut myself off from the Interweb a few times, but it's back now. And here is the strange thing –
It's going like the clappers!

What is even more strange, is that during all the shenanigans and tests, I wasn't even using that box.
Maybe my ISP was lying all along and they have just fixed the fault? Coincidence?
Anyway, I have added a few functions to my keyboard now.
F1 changes the channels on the TV
F2 changes the tracks on my CD
F3 sets off all the burglar alarms in the neighbourhood.
I don't know what F4 does, but the dog comes screaming into the house and hides under the bed.
F5 makes lovely toast if you place the bread near the computer.
F6 makes any aircraft in the region suddenly change course.
I daren't press F7.
I'll never get the hang of this computer and Interweb thing.