Today [apparently] is International Women's Day.
The day should be marked by honouring Patricia Tabram.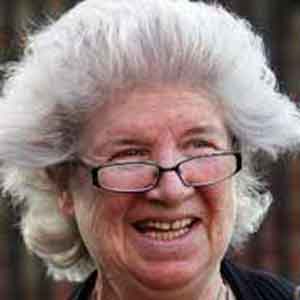 "Who the F*ck is Patricia Tabram?" I hear you ask.
She is a 68 year old grandma in the North of England, who has been convicted yet again for the possession and supply of cannabis.
Now normally I wouldn't support drug dealing, but I don't see Patricia as a drug dealer. She is dispensing herbal remedies. She grows her own high grade cannabis and then bakes pies and cakes. She doesn't do it to get high – she does it because she is old and suffers from aches and depression. The pain is the result of a car crash, and a family tragedy caused the depression. Well, she used to suffer, but doesn't any more.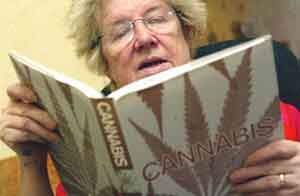 She uses cannabis because it doesn't have any side effects. Chemical remedies invariably do. Anyone is welcome to drop in and share a slice of chocolate cake or a plate of soup or casserole. Apparently there is quite a queue of old folk.
She is not harming anyone. In fact she is doing a lot of good. No-one is complaining about her. She is widely loved and respected. But they keep arresting her.
She stood for election once under the Legalise Cannabis banner. Unfortunately she only got .7% of the vote. Presumably her supporters were either too old or too stoned to get to the polling station. If she moved here, I'd vote for her. And I'm sure a lot of others would too.
There is life in us Grandads and Grannys yet.
Yesterday, Carlisle Crown Court ordered her to carry out 250 hours' unpaid work. I hope she does her sentence in the kitchens of the local Old Folk's Home.