Herself Part Two – the bad news
I am f*cked.
Herself has just broken the news.
She HAS STARTED UP HER OWN BLOG !!! Aaaagggghhhh!!!!!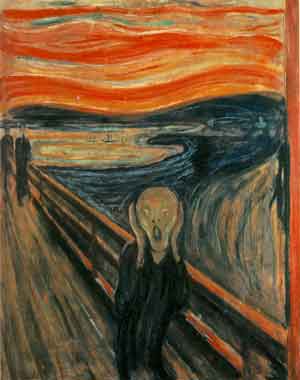 Now I know how Edvard Munch felt
Apparently when I was down in the village the other day, she got in touch with Ron, and the traitor set her up.
She has called it GrannyLostThePlot.com. At least she got the name right.
I don't know what she intends to write about, but if she tries to give "her" side of the story – it's a pack of lies. I will deny everything.
And I'm going to kill that b*st*rd Ron when I see him.