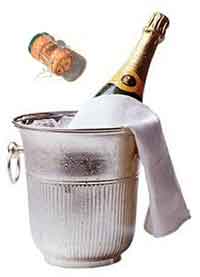 So tomorrow is the big day for Irish Bloggers.
Blogging certainly seems to be attracting some interest from the 'mainstream' media. There have been numerous mentions in the press, and bloggers are begining to make their appearence on the TV.
As Damien Mulley says in his blog, there is another article in the Irish Times today, not to mention the News at 6, though I haven't seen that yet.
I know of course that CapitalD are running a feature on blogging next Thursday at 7pm on RTE1, so doubtless you will all be tuning into that.
😉
I know that next week we will get endless coverage of the acceptance speeches, and how they cried when receiving their awards. And there will be the endless photos of the dresses that celebrities wore ["Tom Raftery looked absolutely devine in his low cut Armani dress, but Donncha O'Caoimh captured the spotlight with his ruffled gown that was the stuff of little girls dreams"]. But that is the price of fame.
So I wish all the best to the finalists, and in particular to the ones I voted for. I will be there in spirit, if not in person [damn this health thing!!]